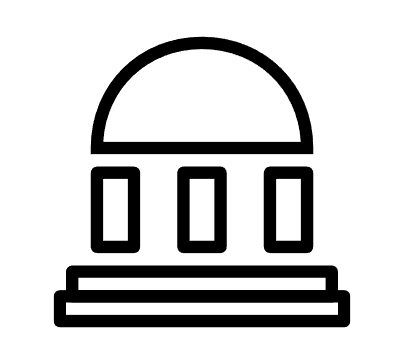 If you are in Bahrain, then the Indian Embassy in Bahrain is located in Manama. The Embassy has been there since 1973 and serves both Indian expatriates as well as citizens of Bahrain. The Indian Embassy in Bahrain does offer consular services as there is a large Indian labour force in Bahrain and many from the region also visit India on holiday and business. These are the contact details of the Embassy.
Indian Embassy in Bahrain
If you live or work in Bahrain then you might require consular services. The most common issues are renewing an Indian passport as well as registering an Indian born in Bahrain. Other services are those who wish to visit India and require a tourist visa. See below how this is done.
How to apply for an Indian Passport in Bahrain
Steps to apply for Passport Services online at https:IIembassy.passportindia.gov.in
First you will need to create a user ID and then login with this ID and complete you application form online. You can add your details and other needed information online.
New passport as current passport is expiring
You now need to complete the application form for the new passport;
You will also need a total of 3 Passport size (51mm x 51mm) identity photos with white background;
Provide your current passport must be submitted;
Photocopy of Passport (first two and last two pages and all pages of observation);
Payment in fees
If you lost your current passport
If you lost your passport then it has to be reported to the police. You will need to have a case number for this. You will need to provide all of the above for a new passport plus the following documents:
Supported by police report regarding loss of passport
Sworn Affidavit for duplicate passport.
Sponsor's letter with English translation, if not in English.
Photocopy of the lost passport (if available).
How to register an Indian child born in Bahrain
If you have a child born in Bahrain then you will need to complete the following in order to get a passport for the child as well in the end. See these instructions and contact the Embassy in Bahrain for further assistance. You will need these documents:
The copy of the birth registration certificate issued by Ministry of Health, Kingdom of Bahrain;
Also a copy of the passport of both the parents or at least the passport of the Indian national;
Copy of the certificate of Indian citizenship if you are Indian by registration/naturalization;
You will need a copy of the marriage certificate of the parents;
You need a recent passport size photograph with white background;
Photocopy of both parents' passports and Visa (Original to be shown for verification)
If one parent is not Indian then you will need a NOC certificate.
The NOC certificate from the Embassy of the foreign country stating that the child has not been registered as their citizen and not issued any passport, may also be submitted. You do not need to bring the child to the Embassy.
Visa application for an Indian visa
The Embassy of India, Bahrain has outsourced its visa services to M/s IVS Global Services Private Ltd, Bahrain.  For visa related guidelines please visit M/s IVS Global Services Private Ltd website: ivsbahrain.com.
Indian Embassy in Bahrain Address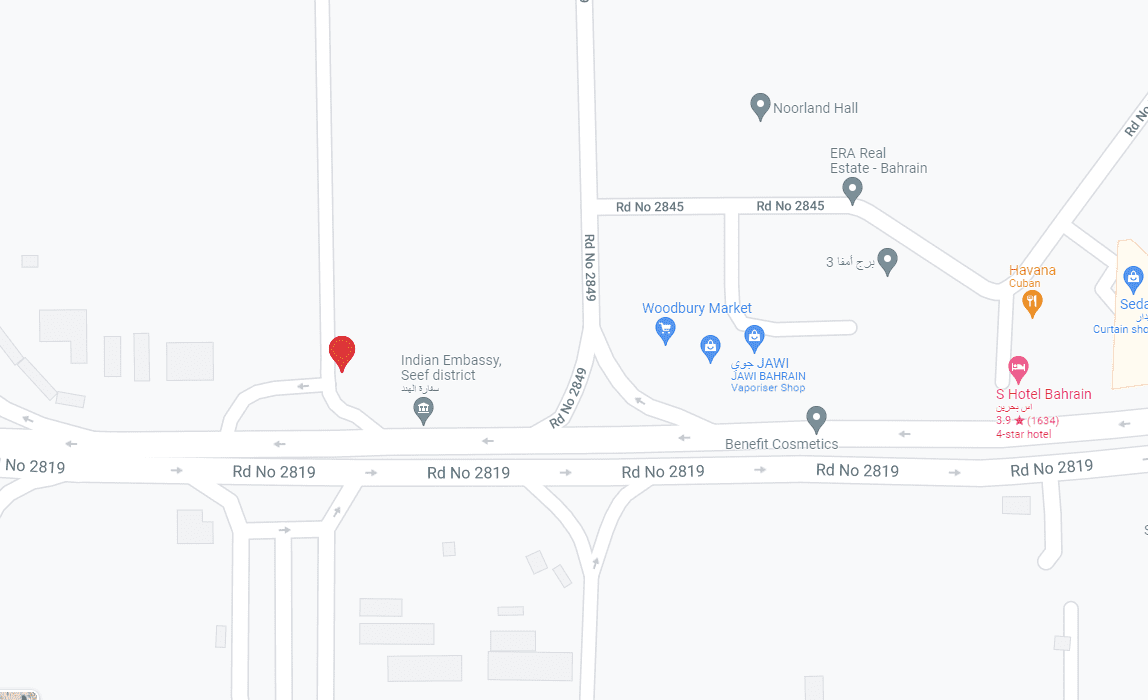 Indian Embassy in Bahrain Map
Embassy of India, Bahrain
Building 1090, Road No.2819, Block No.428, Al-Seef, Manama,
Kingdom of Bahrain
Telephone
(+973) 39418071(24X7 Emergency Number)
(+973) 39078546(For Appointment of Consular Services)
(+973) 1756 0360
(+973) 1771 2785
(+973) 1771 2683
Fax 
(+973) 1771 5527
24-Hr Helpline for Indian Nationals in distress
| | |
| --- | --- |
| General Enquiry | 1771 2683 / 1756 0360 |
Emergency Numbers for Grievances
Mr. Ravi Shanker Shukla
+973 1718 0520
Labour Section
+973 1718 0529
Working Days 
Sunday to Thursday
Office Hours : 8.00 AM – 4.30 PM
Attestation/Consular Counter : 08.30 AM – 12.00 Noon