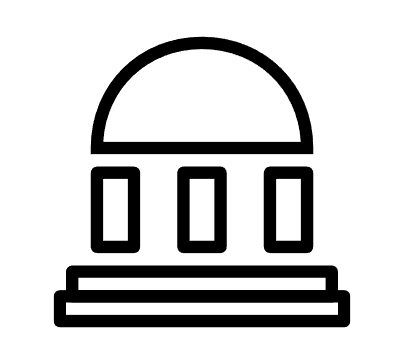 This is the address and map to the Indian Embassy in Baku, Azerbaijan. Note the closing times as well as the procedures for the Embassy. Note also that consular assistance is available for emergencies and also see the process to apply for an Indian visa. Each Embassy is different so check the contact details and map for the Indian Embassy in Azerbaijan listed at the bottom of the page.
Indian Embassy in Azerbaijan
These are some of the consular services offered by the Indian Embassy in Azerbaijan.
How to apply for an Indian Passport in Azerbaijan
If you need to apply for a new passport then read further. This process is almost the same at all Indian Embassies. There also the process for an emergency travel document which is the most common issue.
New passport as current passport is expiring
You first need to fill in an application form for the new passport;
You will also need a total of 4 Passport size (51mm x 51mm) identity photos with white background;
Provide your current passport must be submitted;
Payment in fees
You can apply at least 12 months before the passport expires or if there are only 2 pages left. You can apply for a new passport then. So, at least 12 months before expiry or if there are only 2 blank pages left in your current passport. It normally takes 15 days to obtain a new passport.
If you lost your current passport
If you have lost your passport or the passport became damaged then you will need to report the lost or theft to the police. You will also need a case number for this when you go to the Indian Embassy. You will need to complete a form for a new passport as above and also provide the following:
Supported by police report regarding loss of passport
Sworn Affidavit for duplicate passport.
Photocopy of the lost passport (if available).
These are the basics for a new passport if the current passport is near expiring or has been stolen or damaged. The Indian Embassy also offers the following notarial duties by way of attesting documents.:
Certificates Issued by Embassy

Registration of child's birth Certificate

Police Clearance Certificate (PCC)

Death Certificate

Attestation of copy of the current passport
Attestation of Documents which can be done at the Embassy
Certificates from India including educational degrees

Power of attorney

Power of attorney – Property matters

Affidavits / declarations
How to register an Indian child born in Azerbaijan
If the child was born in Azerbaijan and has to be registered as an Indian citizen. The application must be done within 3 months of birth. 
The application must be made within three months of the child's birth

At least one of the child's parent's must be an Indian citizen

Also enclose passports of both parents and a notarized and translated in English

***If the original is in Azerbaijani/Russian language of birth certificate of the child.***

Photocopies of the birth certificate
First four and last two pages of the parent's passports are also required.
You also need to submit an affidavit stating that your child has not acquired Azerbaijan nationality.
Visa application for an Indian visa
If you are applying for an Indian visa in the country then you will need the following for an Indian visa. Note that the visa processing take 3-4 days so plan ahead when it comes to this.
Azerbaijan Nationals
You need 2 recent color photos (Size: 51mm x 51mm) with white back ground;
Complete the online application form with signatures;  (

www.indianvisaonline.gov.in/visa

)

Also your original passport with a photocopy;

Your national ID card;

Also your return ticket/onward journey ticket;
As well as your hotel bookings in India.
If you are not an Azerbaijan National and only an Azerbaijan resident then the documents are the same as above, however you will also need the following additional documents:
If you are cabin crews or a pilots – ID card copy;
If you are a housemaid or servants- NOC from Sponsor and Sponsor's passport copy.
Visa service is open from 09:30 to 12:30 on all working days except Holidays. After completion of the service requested, respective passports can be collected between 15:30 and 17:00 hours on the date as indicated.
Indian Embassy in Azerbaijan Address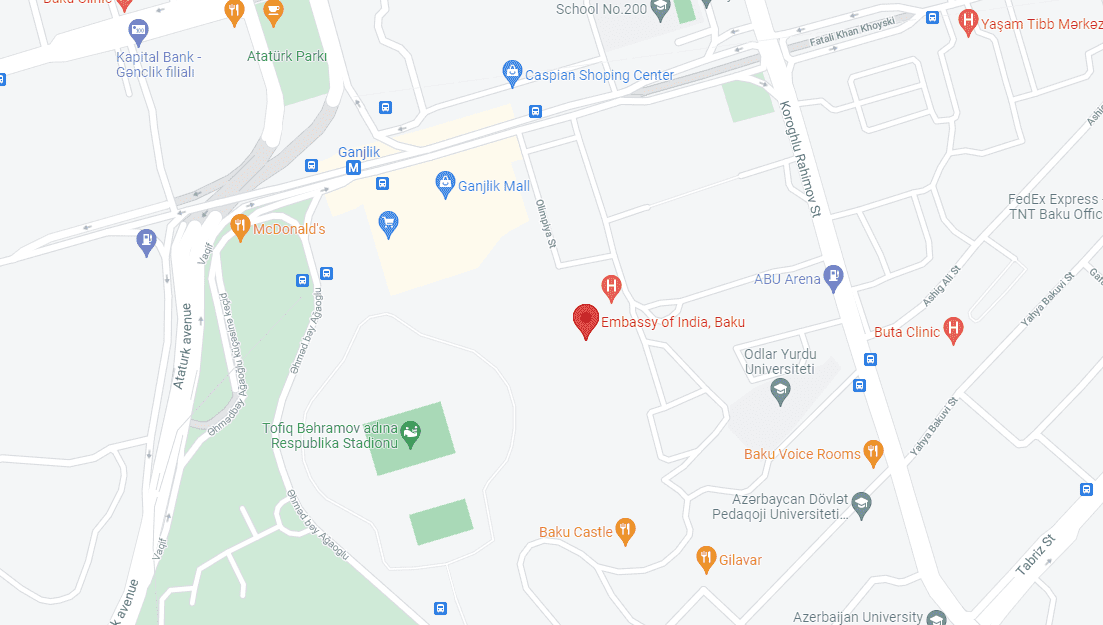 6A, Olimpia Street, Narimanov District,
Baku, AZ1072, Azerbaijan 
Tel: [+994 12] 564 6344, 564 63 54
In case of any emergency, Indian Nationals can call / whatsapp at  +994 512071621