The Embassy of Zimbabwe in Ethiopia is located in the city of Addis Ababa. If you are on holiday in Ethiopia and have lost your passport then you can contact the Zimbabwean Embassy with the contact details listed below on the page. You can now contact the Embassy to apply for an emergency travel document which is valid for 6 months from issue.
If you live in Ethiopia then you can register your child born in Ethiopia. The registration documents are normally collected from the Zimbabwean Embassy in Ethiopia but these documents are normally sent back to Zimbabwe for processing. You can also renew your passport while in Ethiopia at the Embassy. Like other countries Ethiopian nationals need to obtain a Zimbabwe tourist visa before visiting the country. There is no visa on arrival for Ethiopians.
The Embassy is located close to the Danish Embassy in Ethiopia as well as the Turkish Embassy in Ethiopia. You can see this on the map below with the contact details.
Zimbabwe Embassy in Addis Ababa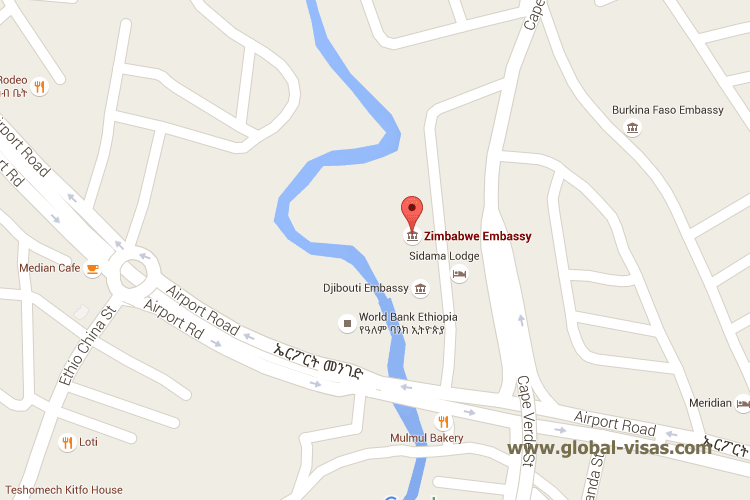 Zimbabwean Embassy in Addis Ababa, Ethiopia
| | |
| --- | --- |
| Address: | Bole KK, Kebele-19, House No. 007, PO Box 5624, Addis Ababa, Ethiopia |
| City: | Addis Ababa |
| Tel: | 251-1-613872/7 / 653408 |
| Fax: | 251-1-613476 |
| Email: | |
| Office Hours: | |
| | |

Incoming search terms: