The Zimbabwean Embassy in New Delhi has moved offices and the latest address and contact details have been listed below. If you require a Zimbabwean visa then you can apply online for email the Embassy for assistance with a Zimbabwean Tourist Visa. You can browse this website for more information as Indian nationals do not get a visa on arrival.
You can also obtain the birth registration documents at the Embassy and complete these to register your child born abroad. You can also apply for a temporary passport or emergency travel document if you have lost your passport while in India. You can also renew you passport at the Zimbabwean Embassy in New Delhi.
The Embassy is located close to the South African High Commission in India as well as the Ukraine Embassy in India. From the map you can also see that it is close to the Romanian Embassy in India.
Zimbabwe Embassy in India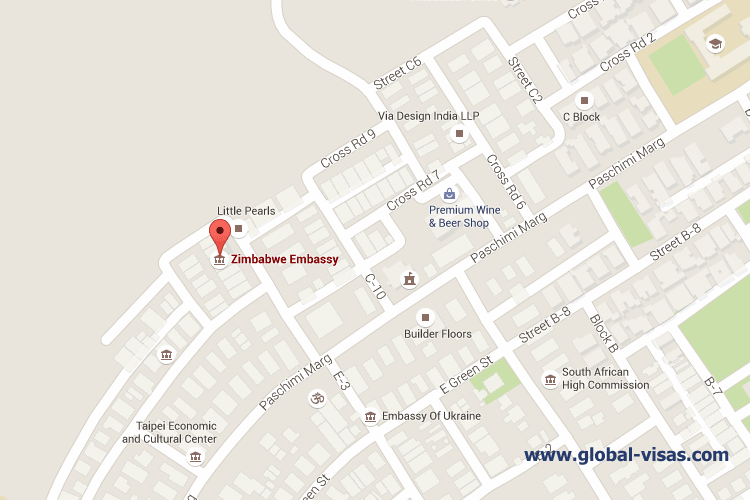 Zimbabwean Embassy in New Delhi, India
Address:
4 Poorvi Marg, Vasant Vihar,New Dehli - 110057
India
City:
New Delhi
Tel:
+91 11 26140430
Fax:
+91 11 26144316
Email:
Office Hours:
Monday–Friday, 0900hrs–1630hrs

Incoming search terms: