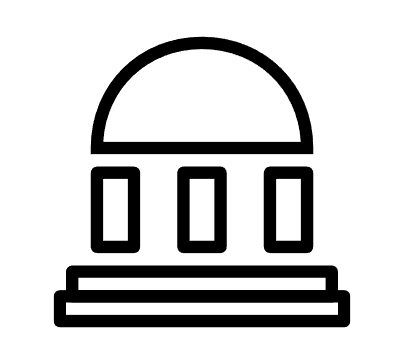 You can find the contact details of the Indian Embassy in Jakarta below. They will assist you with consular assistance and a visa if you wish to visit India on an Indian tourist visa. See their contact details such as their telephone number, email address as well as a map to the Embassy. See also their office hours or operating hours. There are also Indian consulates in Indonesia.
Indian Embassy in Jakarta
Note that there is also an Indian Consulate in Denpasar as well as an Indian Consulate in Medan. Those details are also on here. If you need consular assistance such as a new passport or need to register an Indian born abroad then this is explained in detail on this website. Note that if you lost your passport you need a police case number to obtain a new one.
If the passport is almost full or expired then you can apply for a new passport with 12 months left to expiration. If it is almost full, then two empty pages left in the passport. These may vary from Embassy to Embassy so ask them beforehand. If it is a birth registration then you will need to ensure that you have all the original documents from the Indonesian government. There is also a time limit to register a child born abroad.
You can also apply for an Indian tourist visa or an Indian student visa if you are going to India on holiday or study. The Thai Embassy as well as the British Embassy is also located in Jakarta.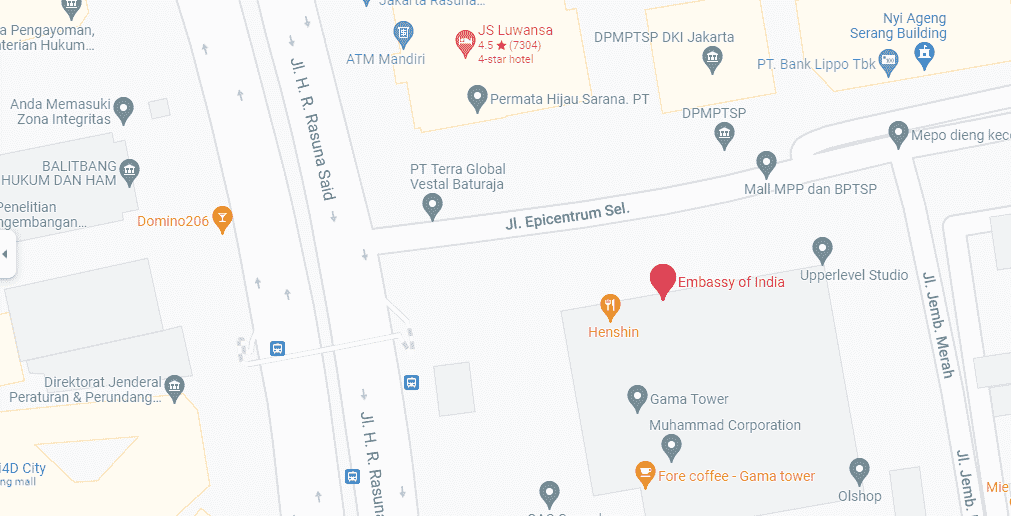 Contact Details
Address: 
27/28 floor, Gama Tower, Jl. HR. Rasuna Said Kav. C22,
Karet Kuningan, Setiabudi, Kota Jakarta Selatan, Jakarta 12940
Telephone : +62 21 2522299 (Hunting)
Fax : +62 21 2522407
Working Hours
Monday to Friday 8:30 am – 12:30 pm and 1:15 pm – 5:15 pm ( except holidays )
Working Hours for Consular Services:
For submission and collection of documents 9:00 am – 12:00 Noon (Monday and Thursday only)