If you wish to visit China then you will need to have the proper visa for China from Angola. There are a number of visa options for China and you should speak to the staff at the Chinese embassy in Luanda for more information and assistance.
You can find a map for the Chinese Embassy in Angola listed below with the contact details of the Embassy. It is always best to email the Embassy before you arrive as with any other Embassy. 
You will note that the Chinese Embassy in Angola is close to the US Embassy in Angola but a bit far from the French Embassy in Luanda and the British Embassy in Angola. You can find the Chinese Embassy in Miramar in Luanda in Rua Houari Boumedienne street. From the Map you can see the location of the Chinese Embassy as the Brazilian Embassy as well as the Ukrainian Embassy and Russian Embassy is not to far from the Chinese Embassy. Notice the Embassy of Zimbabwe in Angola on the map as well.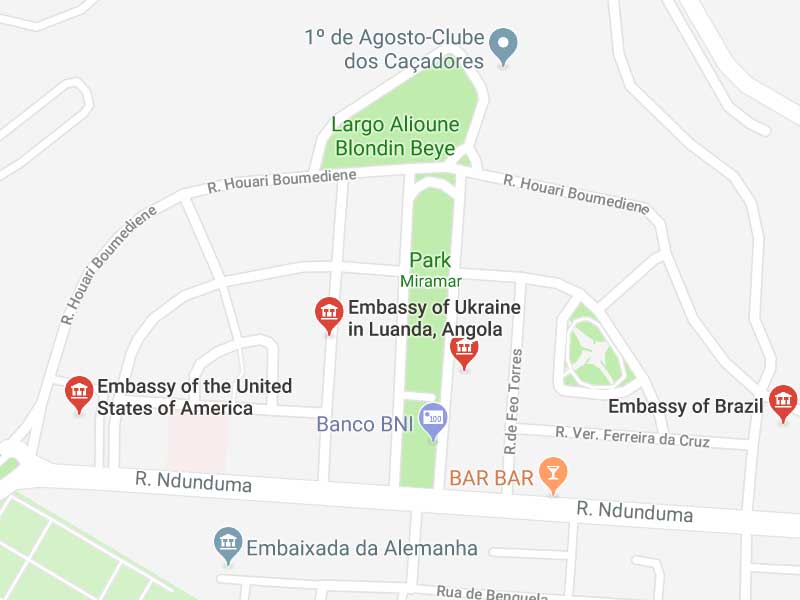 Address: Rua Houari Boumedienne NO.196-200, Miramar, Luanda, Angola
Postal address : P.O. CAIXA POSTAL 52 LUANDA ANGOLA
Tel: 00244-2-441683, 444658
Fax: 00244-2-444185
Web: http://ao.chineseembassy.org